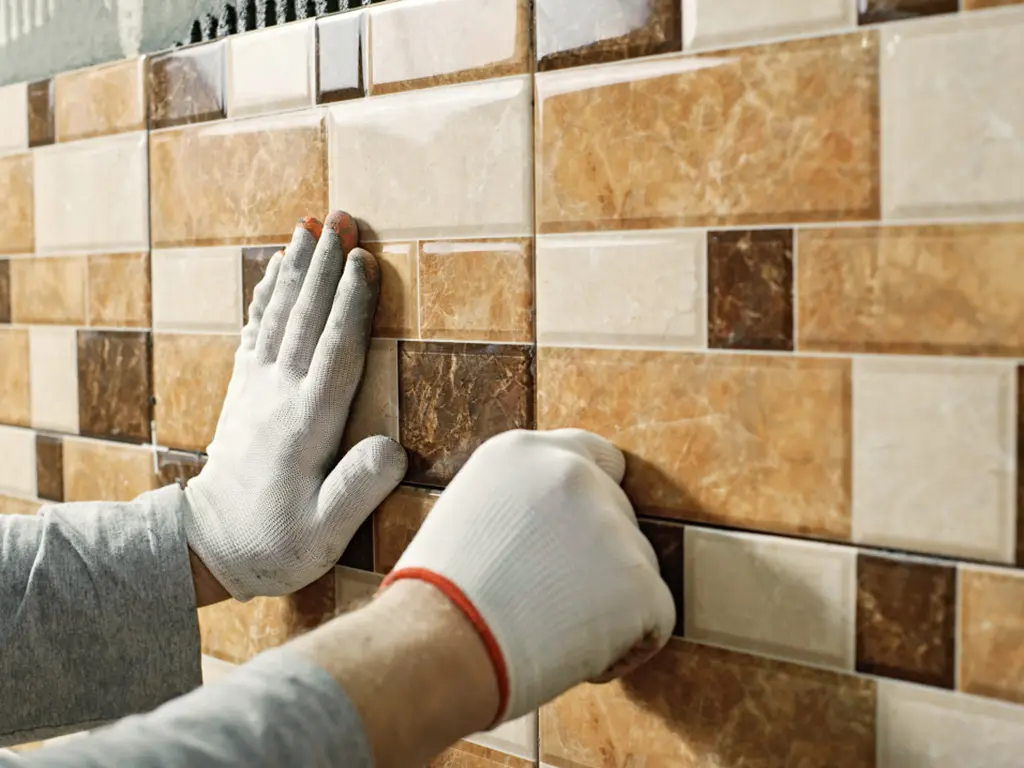 Tileworks
At Plumbing AM we strive to make your spaces not only functional, but also aesthetically pleasing. In addition to our high-quality plumbing services, we offer professional tile work to beautify your bathroom, kitchen, floors and more. With years of experience and a team of expert tile setters, you can trust us to handle every tile project with skill and precision. Whether you are considering a renovation or want to create an entirely new tiled space, we are ready to make your vision a reality.
Our Tile Work Process:
Expert Advice: At Plumbing AM, our tiling process begins with a personalized approach. Our experienced tile setters will work closely with you to understand your ideas and preferences. We listen to your needs and offer expert advice on tile choices, patterns and layouts that fit your style and budget.
Quality and Professionalism: Our team of professionals has the skills and expertise to perform tile work of the highest quality. We are up-to-date with the latest techniques and trends in the tile industry and strive to always deliver the best results. We provide precise tile installation, considering every detail to achieve a seamless and beautiful end result.
Space and Budget Conscious: At Plumbing AM, we understand the importance of efficiency and cost control. We work space- and budget-consciously to ensure you get the best value for your investment. We help you choose tiles and designs that meet your needs without compromising on quality.
Renovation and New Construction Projects: Whether renovating an existing space or tiling an entirely new space on a new construction project, we have experience with both types of projects. Our tilers are flexible and able to adapt to the specific requirements of each project.
Our Tile Work Applications:
Bathroom Tiles: We can transform your bathroom with a variety of tiles, including wall tiles, floor tiles, mosaics and decorative accents. From modern and sleek to classic and timeless, we can choose tiles that perfectly match the style of your bathroom.
WCTiles: We can also supply and install beautiful WCTiles for your toilet area. With our selection of toilet tiles, you can take the look of your toilet to the next level.
Kitchen Tiles: We can beautify your kitchen space with carefully selected tiles that are both stylish and practical. Our range includes various floor tiles and wall tiles that can be specially customized to your requirements.
With Plumbing AM as your partner for tile work, you can count on craftsmanship, precision and Excellence in every project. Our tilers are dedicated to realizing your vision and transforming your spaces with beautifully placed tiles. Contact us today contact us today to discuss your tiling plans and discover how we can help you create your dream space with our professional tiling.
Amsterdam, Amsterdam-Oost, Amsterdam-Noord, Almere, Biddinghuizen, Dronten, Swifterbant, Lelystad, Bant, Creil, Emmeloord, Ens, Espel, Nagele, Schokland, Tollebeek, Urk, Zeewolde, Huizen, Blaricum, Naarden, Bussum, Laren, Eemnes, Hilversum, Muiderberg, Muiden, Weesp, Diemen and Duivendrecht.
1. Do research
Search for reputable tilers or tile companies in your area. Read reviews and ask for recommendations from friends or family.
2. View portfolios
Ask for examples of previous tile work they have completed. This will give you an idea of their style and quality of work.
3. Ask for a quote
Be sure to get a quote before work begins. This will help you better understand the cost and scope of the project.
4. Choose the right tiles
Consult with the tiler about the best types of tile for your specific space and needs. Consider issues such as durability, maintenance and aesthetics.
5. Planning and timing
Make clear agreements about the time frame for the project and make sure the tiler sticks to them.
6. Communication
Stay in touch with the tiler throughout the process. If you have questions or concerns, please discuss them as soon as possible.
7. Space preparation
Ensure that the area where the tiles are to be laid is clean and free of obstacles to allow for smooth installation.
8. Maintenance instructions
Ask for advice on how best to maintain the tiles to preserve their longevity and appearance.
9. Payment Terms
Agree payment terms before work begins to avoid any misunderstandings.
10. Check the completed work
Walk through the completed project with the tiler to make sure everything is to your liking before completing payment.
Don't forget!!!
Remember, good communication and cooperation with the tiler are essential to achieve the desired results. Take the time to research your options and choose a reliable professional who can meet your expectations.