Plumber Amsterdam
5 Star service in Amsterdam and the surrounding area
do you have a problem? 24/7 emergency service
Leakage
Fast and Professional Leak Detection and Repair for Leakage Everywhere in Amsterdam, Almere, and Lelystad.
Sanitary
Professional custom sanitary solutions in Amsterdam, Almere and Lelystad.
Pipework
Expert piping for optimal water and gas supply in Amsterdam, Almere and Lelystad.
Clog
Are you struggling with a clog within Amsterdam, Almere and Lelystad? We are here to help you!
Sewer
Are you suffering from a clogged sewer or drain problems in the Amsterdam, Almere and Lelystad area?
Heating
Are you looking for a reliable and efficient heating system? Or would you like to have your radiators and your boiler installed or replaced?
Heat Pump
Plumber Amsterdam and Almere are specialized in installing high-quality heat pump systems that meet your specific needs.
Tileworks
Plumber Amsterdam and Almere offer professional tile work to beautify your bathroom, kitchen, floors and more.
Save time and money with highly rated plumbers
Ik heb vandaag een contaktformulier ingevuld en werd al snel gebeld. Lekkende kraan van 30 jaar oud. Werd vakkundig een nieuwe opgezet die ik zelf al had aangeschaft. Hij ging voorzichtig te werk en heeft het probleem vakkundig opgelost. We kregen € 10 korting
Freerk Dijkstra
2023-11-28
Klasse! Eerlijk advies. Vriendelijk. Kwam snel in actie.
Jeanine en Janwillem van Veelen
2023-11-22
Vriendelijke correcte vent. Heeft ons snel geholpen in het weekend. De maandag daarna een goede permanente oplossing gemaakt. Erg tevreden!
Vanwege verstopping hadden we loodgietersbedrijf AM gebeld. Zij konden al snel komen. Uiteindelijk bleek de verstopping dieper te liggen dan gedacht en zijn ze later in de week terug gekomen om dit te verhelpen. Proffessioneel geholpen, goede service en een vriendelijke monteur.
Swantje Koenders
2023-10-30
Lekkage snel gerepareerd. 1 week later had ik ergens anders een lek. Dat bleek makkelijk op te lossen en daar hoefden we niets voor te betalen. Vriendelijke mensen. Snel ter plekke. Komen afspraken na
Ik werd wakker met een lekkage en binnen een uur stond er een loodgieter op de stoep. Erg vriendelijk en vakkundig. De beste man heeft mij gered van een heel vervelend weekend. Top!
Zeer tevreden met het bedrijf! Super snel geholpen, gelijk dezelfde dag langsgekomen. Erg vriendelijk en meedenkend. Wij raden Loodgieterbedrijf AM zeker aan!
Ronald Holterman
2023-09-27
Zeer tevreden doed werk geleverd en snel aanwezig den de boel goed ontstopt wij hadden verstopping
What makes plumber Amsterdam unique
Why should you choose our services?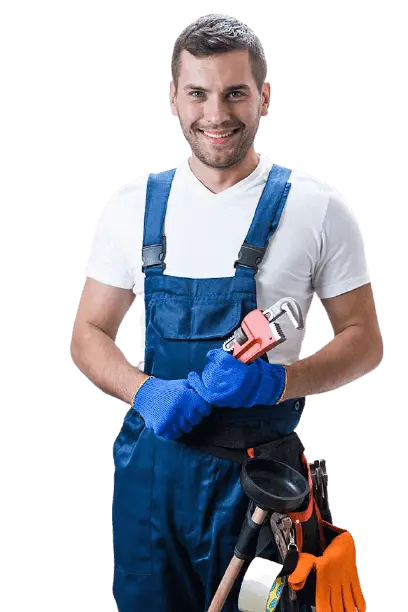 Amsterdam, Amsterdam-Oost, Amsterdam-Noord, Almere, Biddinghuizen, Dronten, Swifterbant, Lelystad, Bant, Creil, Emmeloord, Ens, Espel, Nagele, Schokland, Tollebeek, Urk, Zeewolde, Huizen, Blaricum, Naarden, Bussum, Laren, Eemnes, Hilversum, Muiderberg, Muiden, Weesp, Diemen and Duivendrecht.